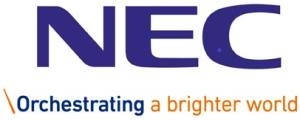 Sign in
Welcome to NEC Enterprise.

IMPORTANT: Please make sure that you have used a plain URL to BusinessNet without additional parameters:
https://businessnet.nec-enterprise.com
If you are not sure, please click the above link to BusinessNet, and sign in with your BusinessNet credentials.​
This is our new login page. When you login for the first time, you are requested to accept to use your profile information for authentication. Without acceptance you cannot login. For details see the Privacy link below.
Forgot Password.